Ready to settle down with some good books? I've teamed up with The Romance Reviews to give away a collection of eleven Fantasy/Sci-Fi novels (including my award-winning The Legacy of Buchanan's Crossing) PLUS a total of $100 Amazon Gift Cards to three lucky winners!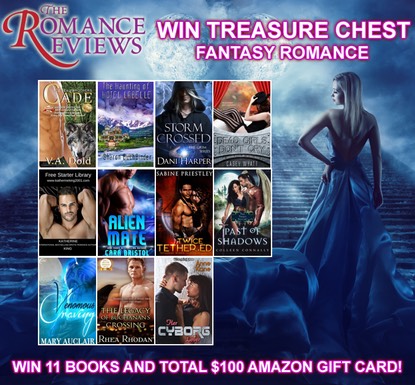 Enter the giveaway by clicking here: https://www.theromancereviews.com/treasure.php
Contest ends January 29, 2018.
Good luck, everyone!